Hakodate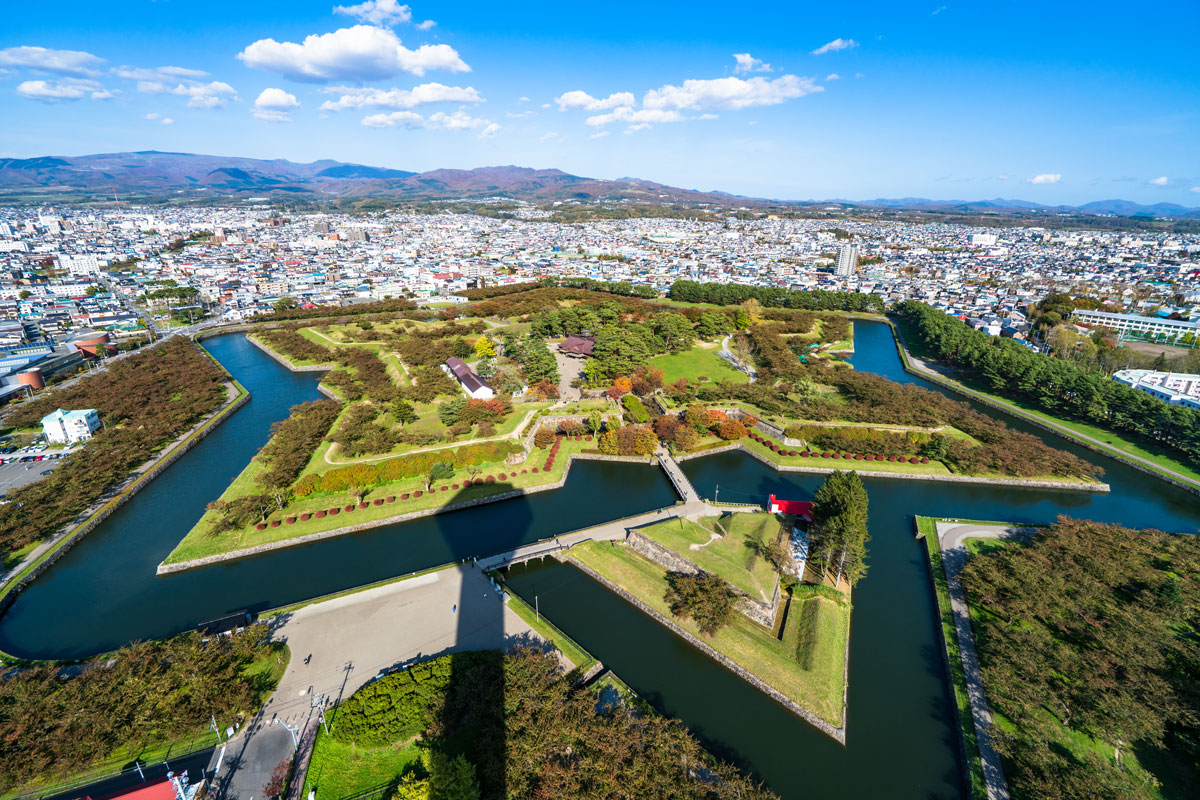 Located in the southwest of Hokkaido and facing the Tsugaru Strait, Hakodate is Hokkaido's third largest city.
Hakodate developed as a port town for trade with foreign countries at the end of the 19th century, and is a gateway connecting Hokkaido with Honshu by the Seikan Tunnel. Hakodate is best known for the spectacular views to be enjoyed from Mount Hakodate and its delicious, fresh seafood.
A morning market is held at the bay area near the railway station, where more than 360 stalls packed tightly together attract shoppers with freshly caught squid, scallops, salmon eggs, There is a restaurant and a coffee shop at its bow where you can spend a nice, relaxing time viewing the scenery around the port.
As one of the first Japanese harbor cities to be opened to international trade after the country's era of isolation, Hakodate has experienced notable influence from overseas, and the foreign population's former residential district and a Western style fort are among its main tourist attractions.
The area around Motomachi maintains a congenial blend of Japanese and Western cultures, such as the old British Consulate with its tea lounge, Haristo Sei-kyokai, a Russian Orthodox church, as well as the Higashi-Hongan-ji Temple, a branch temple of the Higashi-Hongan-ji Temple in Kyoto.
At the waterfront overlooking the Hakodate-ko Port, there is a shopping mall inside remodeled red brick warehouses.
Onuma Park, a quasi national park with beautiful, island dotted lakes, is located only half an hour north of Hakodate and is a worthwhile side trip from the city or a nice stop on the journey between Hakodate and Sapporo.
Goryokaku Fort : This site, designated as a national historic site, is a park blessed with nature. You can enjoy walking around through beautiful scenery in four season. Cherry blossom in Spring, Green tree in summer, autumn foliage in Autumn and snow in winter time.
Mt Hakodate : You can reach to observation deck by cable car, car or public bus.
Open : 10:00 – 22:00
Round trip rope way : 1,200 yen per person
Best season to enjoy great view : autumn to spring : October to April
Area Map