Asahikawa, Zoo and Sounkyo gorges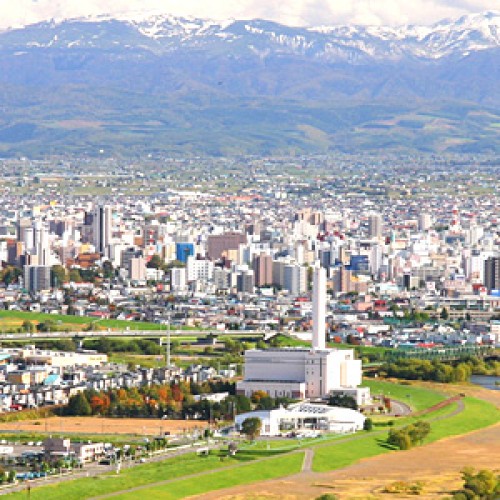 Asahikawa is the second-largest city in Hokkaido, next to Sapporo, which thrived as a military city before World War II.
In winter, the festival is held at the bank of the Ishikari River, making use of Asahikawa's cold climate and snow.
On 25th January, 1902, a weather station recorded -41°C; , the lowest temperature in Japanese history.(That is why you can find some items written "-41" in souvenir shops.)
Due to its climate and location surrounded by mountains, there are some ski resorts in the outskirts of the city.
Do not miss to taste Asahikawa-Ramen, which is Japanese noodle dish originated in China.
Asahikawa Zoo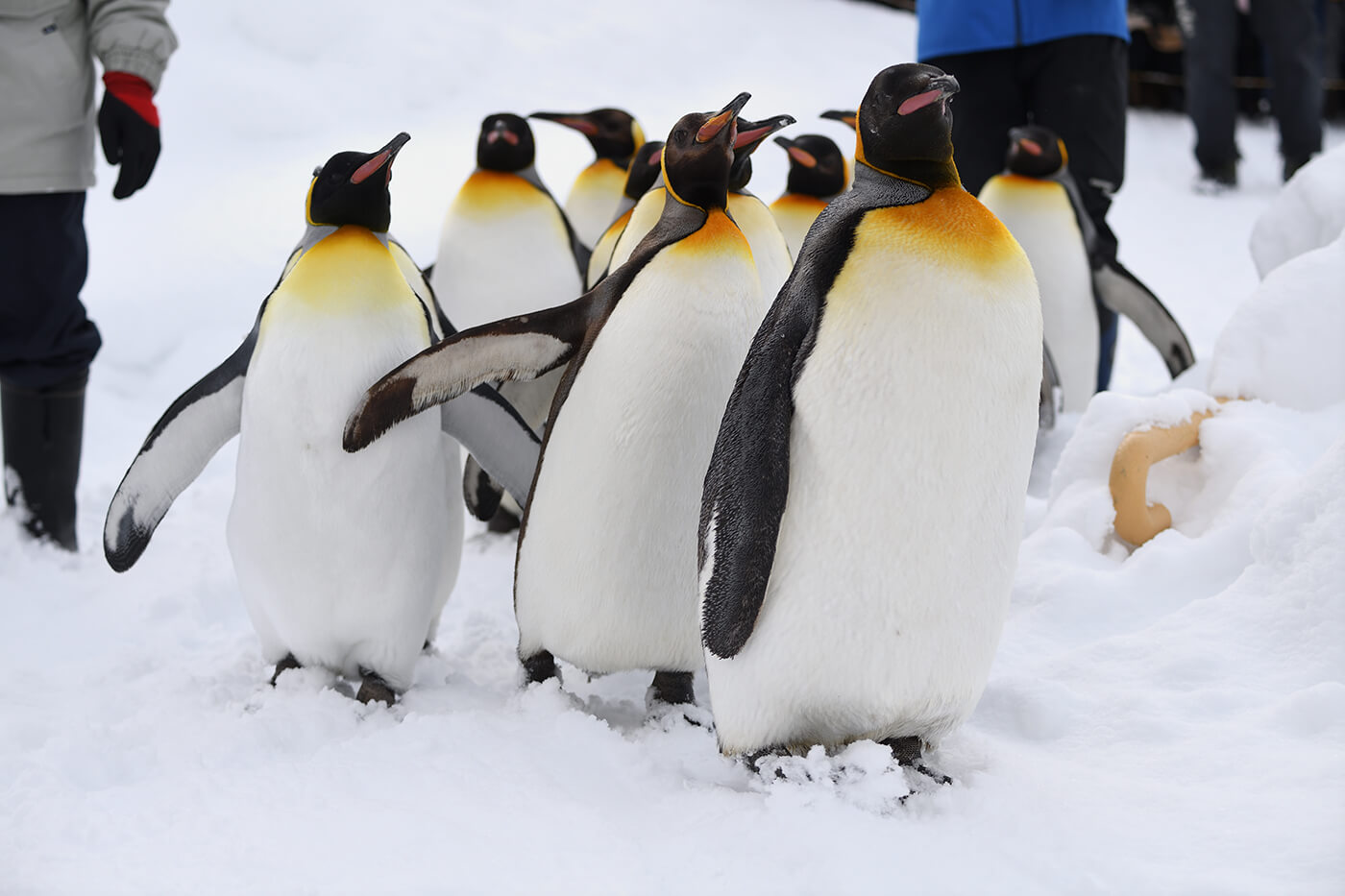 The Asahiyama Zoo attract the most visitors among all the zoos in Japan, not only because it is the northernmost zoo in Japan, (in the outskirts of Asahikawa City) but also because the zoo has undertaken the construction of unique interactive animal viewing facilities, which enables visitors to see birds flying freely in a huge cage, the zoo continued to install new facilities including Polar Bear Aquatic Park, a "Walking Through" Penguin Aquarium, an Orangutan Trapeze, and a Seal Aquarium which is famous for the seal's characteristic of swimming vertically through its cylindrical water tank.
Asahidake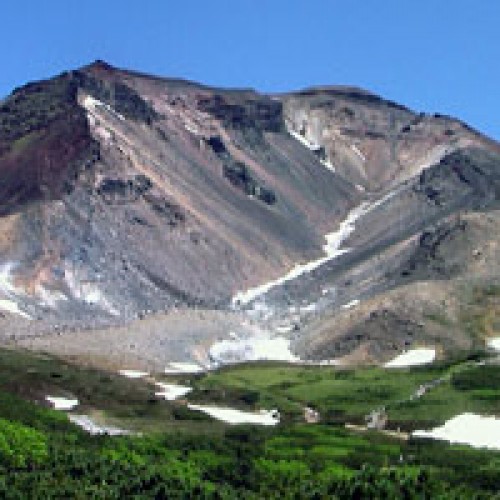 Asahidake Onsen is a small hot spring resort at the foot of Hokkaido's highest mountain, Mount Asahidake (2290 meters), and one of the most pleasant bases for exploring Daisetsuzan National Park.
Sounky gorges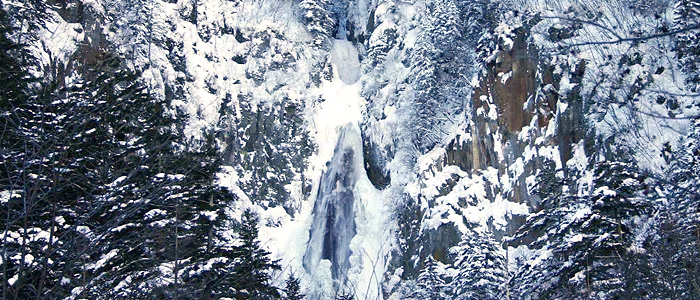 Sounkyo is a range of gorges located at the foot of Mt. Daisetsu-zan, near Asahikawa of central Hokkaido. Situated in the Daisetsuzan National Park, the area is best known for its onsen resorts as well as famous water fall and magnificent cliffs scenery.
The Soun-kyo-onsen is in the middle of the gorge, and is full of modern hotels.
The name of Sounkyo comes from Ainu language, which means "the river with many waterfalls".
The gorge contains lots of waterfalls, of which the Ryusei-no-taki Falls (shooting star falls) and Ginga-no-taki Falls (Milky Way falls) are especially worth seeing.
At both of these waterfalls, the water falls directly over the cliff, giving them a sense of great power.
The Obako and Kobako rock formations are said to be the most beautiful places in the gorge.
You can rent bicycles there.
In summer the Soun-kyo Hi-matsuri (fire festival) takes place in the gorge, while in mid-winter there is the Hyobaku-matsuri Festival (ice waterfall festival).