Sapporo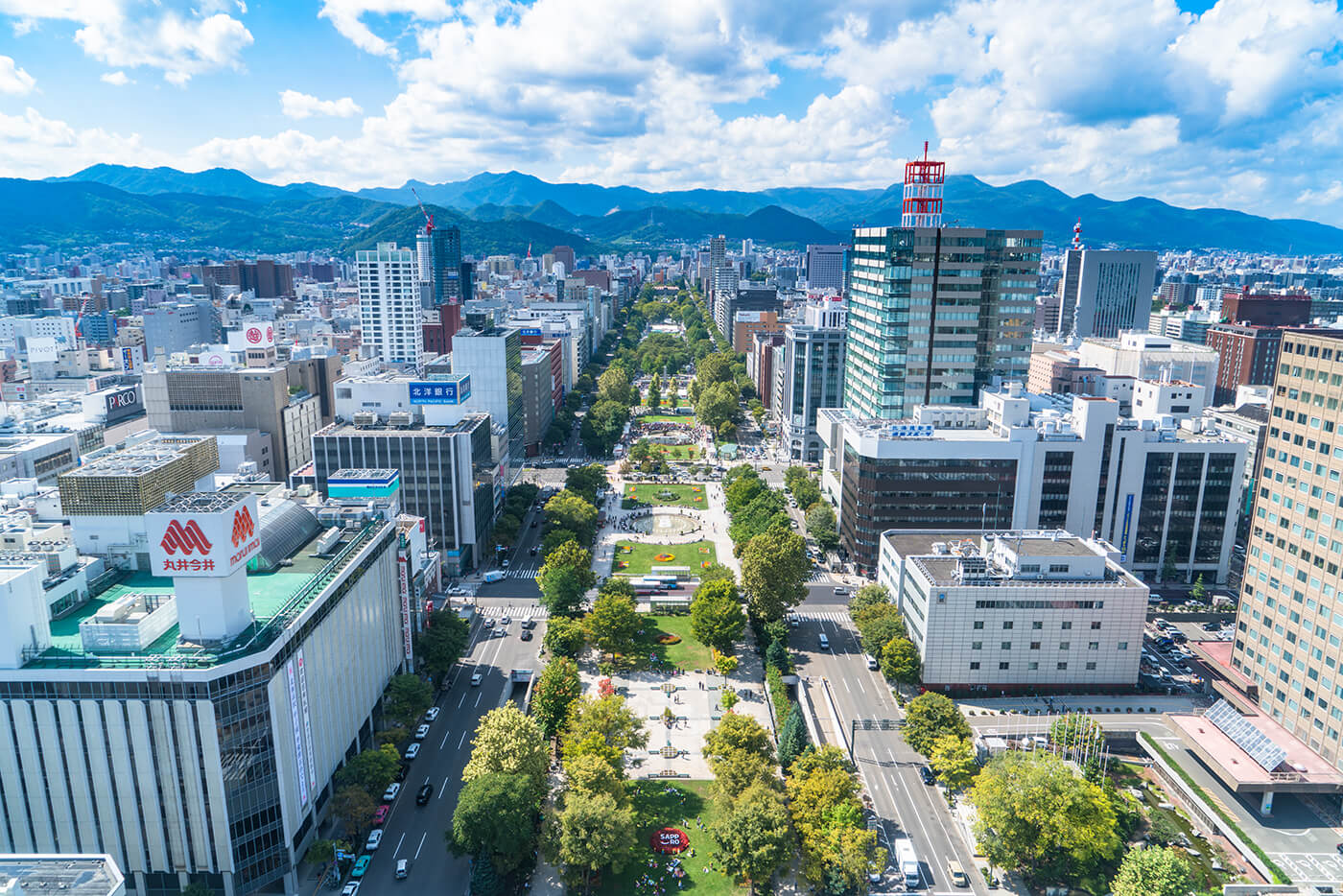 Sapporo is the capital of Hokkaido, home to over 2.5 million people in the Hokkaido's capital region.
Sapporo is also one of the nation's youngest major cities.
In 1857, the city's population stood at just seven people.
In the beginning of the Meiji Period, when the development of Hokkaido was started on a large scale, Sapporo was chosen as the island's administrative center and enlarged according to the advice of foreign specialists.
Consequently, Sapporo was built based on a North American style rectangular street system.
Odori Avenue Park stretches from east to west in the center of the city with more than 1400m long, and is a symbol of the city, full of art objects, fountains, lilac and acacia plants and lots of flowerbeds.
In summer it is full of beer gardens, while in winter it becomes the location for a snow festival.
During the festival, this big park is occupied with magnificent snow statues and beautiful ice statues.
To the north stand trading companies, financial institutions and local government offices, while to the south is a large underground shopping mall, which as the city's main shopping center is always busy.
It is connected directly to Sapporo Station, which is the transportation hub for all of Hokkaido and the place to board JR lines, the subway, and both local and tourist buses.
The city surely contains many essential sights: the Sapporo City Clock, which has been marking time for over a century; the old Hokkaido government building, and the poplars outside Hokkaido University (formerly Hokkaido Agricultural College).
Sapporo became world famous in 1972 when the Olympic Winter Games were held there.
Today, the city is well known for its ramen, beer, and the annual snow festival held in February.
Moerenuma park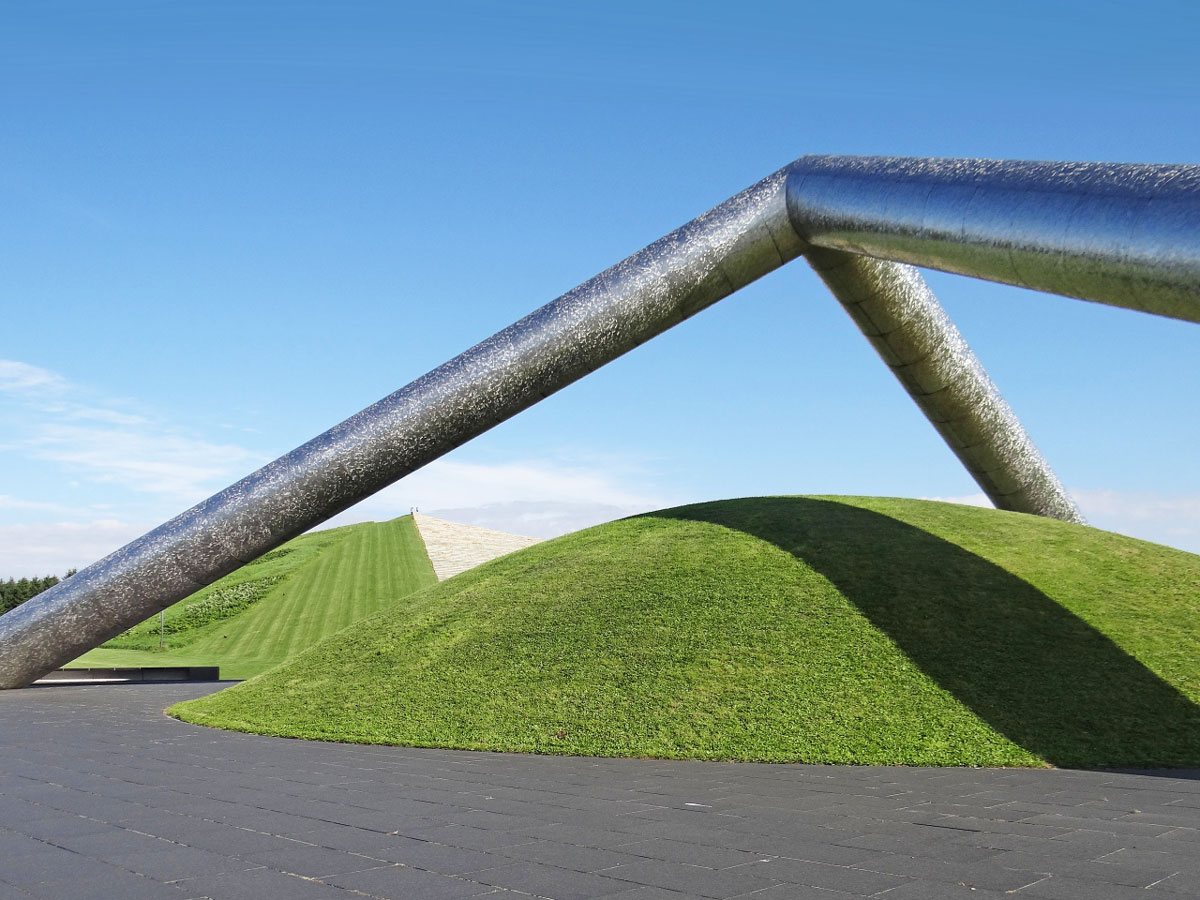 Moerenuma park in Sapporo Hokkaido. The park was designed by a world famous sculptor Isamu Noguchi. I've been longing to visit here since I was really moved by a book about his life last year. My wish came true last weekend.
He was born between a Japanese father and an American mother in 1904. He became a successful great artist but his private life was not easy especially he was always
struggling with loneliness and bullying in his childhood because of his mixed parentage. So to make a nature park with a play mountain for kids and family was his long-cherished wish for Isamu who had few happy memories in his childhood.
After twists and turns he finally got a chance to realize his dream when he was 83 years old but he suddenly passed away before he sees the completion in 1988 just leaving a design of the park. Then his dream place was accomplished by the people who took over his will in 2005.
The park was … just wonderful!! I enjoyed cycling feeling gentle breeze in the sunshine and sometimes walked around the dandelion's field barefoot and sometimes crazily tumbled down the grassy slopes of the play mountain. I traveled back to my lost childhood in the park feeling Isamu's spirit!
Furthermore…I cannot afford not to mention this.
The admission is……. FREE! Cheers!