Kitano Tenmangu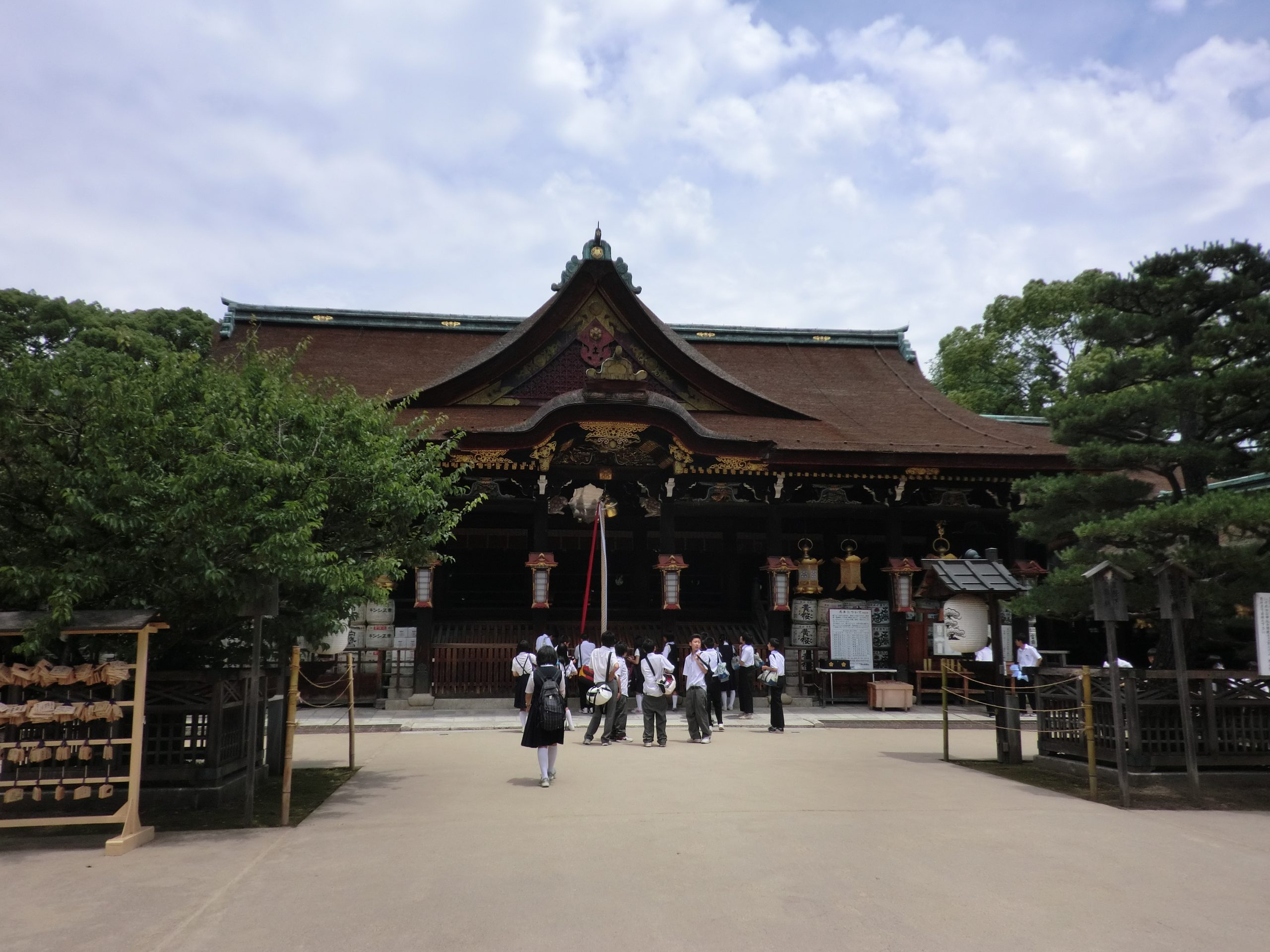 History
The shrine of Kitano Tenmangu deifies Michizane Sugawara who died in 903 and became the god of wisdom. As it is the shrine of wisdom, many students come to pray for the passing of the exams. There are many wooden boards ("Ema" in Japanese) on which students write their wishes.
It was built in the 10th century by the emperor of the time in honor of Sugawara no Michizane, who was a scholar and politician. Since he was really intelligent and also a talented poet, he was enshrined as a deity of study, Tenjin-deity. In the precinct, there are many figures of ox. Ox is a messenger of Tenjin deity, believed to cure ailing spot if you touched the same spot of the ox.
Flea Market
In Kyoto, there are lots of flea markets take place here and there through a month. The flea market held on the 25th of each month at Kitano Tenmangu shrine. For those people want to buy second hand kimono , obi sash or other handmade goods or accessories made by kimono fabric, it might be a paradise! When I went there in September, I bought some cute accessories for each 900 yen, handmade shoulder bag made with obi sash for 500 yen, and a scarf made with silk kimono fabric for 800 yen!
Furthermore, if you come here on the 25th you might have a chance to see "Saru mawashi" monkey show in the precinct for free!!
The shrine is also famous for lots of ume blossoms-Japanese apricot trees, which come into bloom in February to March. So if you come here on the 25th of February, you could enjoy ume-blossoms festival, which comes with Geiko(Geisha)and maiko's tea ceremony session and monkey show and flea market!!!!
Information
Access:
From Kitano-Tenmangu-Mae bus stop
Entrance fee:
Free of charge except Garden (ume blossom & autumn leave season) and Museum