Kofukuji Temple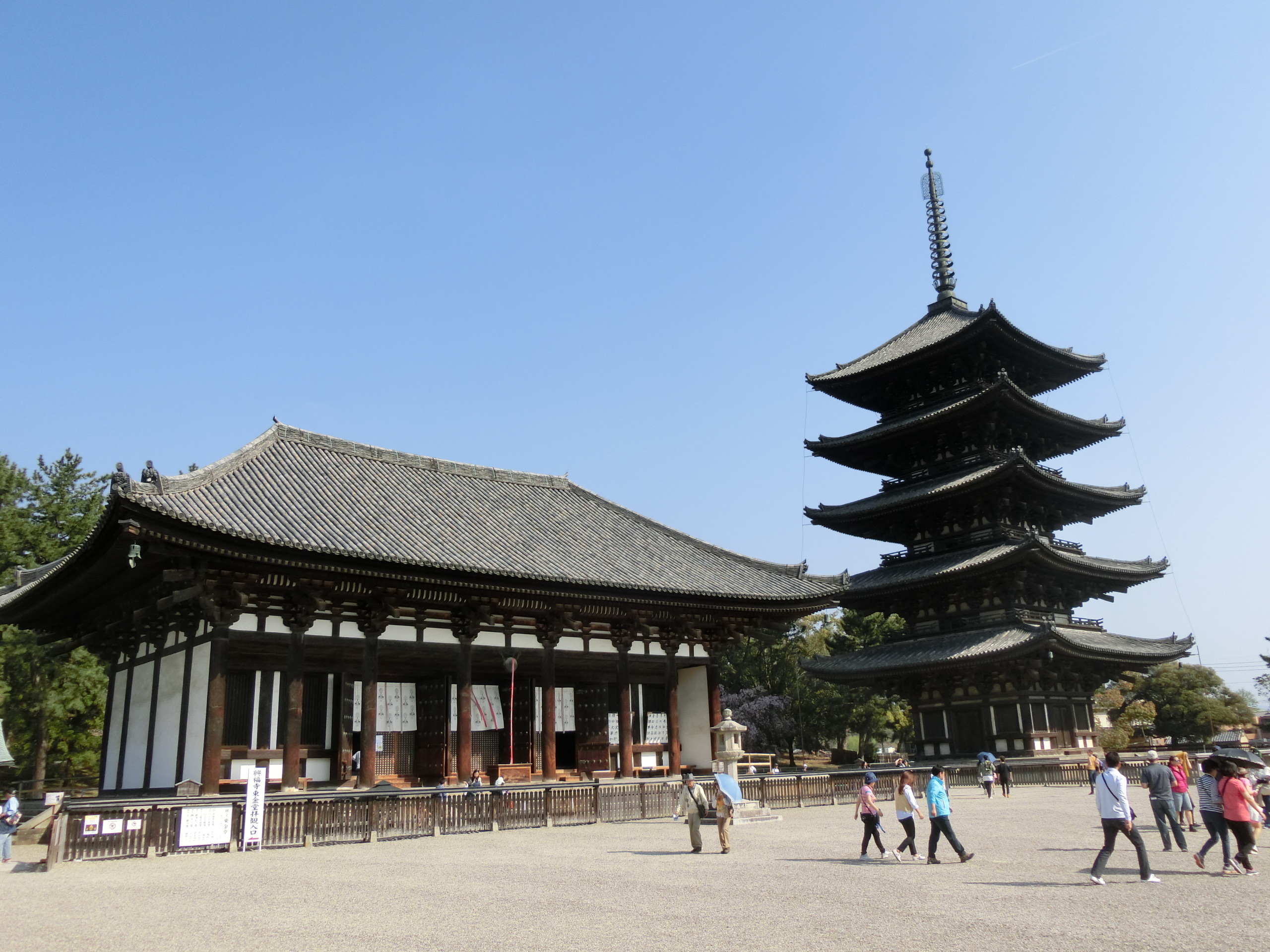 Outline of Kofukuji Temple
Kofukuji Temple was moved here from Kyoto to Nara in 710 (the year when the capital was moved to Nara) as the main temple of the Fujiwara family. Although the original complex had 175 buildings, fires and the ravages of power struggles have meant that only a dozen have survived. There are two pagodas, one three-story and one five-story, dating from 1143 and 1426, respectively. The tallest of these is the second tallest in Japan, beaten by only a few inches from Toji's in Kyoto.
National Treasure Museum located in the precinct is a recommended place to visit. The stature of Ashura who has 3 faces and 6 arms is very famous.
Information
Access:
Kintetsu-Nara or JR-Nara station, or Kofukuji bus stop
Entrance fee:
It is free to walk in the precinct, but you need to buy tickets to enter Tokondo, Chukondo and National Treasure Museum.
Hours:
Tokondo, Chukondo and Museum: From 9:00 to 17:00 (last entry 16:45)