Takachiho
Takachiho is in the northernmost part of Miyazaki Prefecture, about 120 km northwest of the Miyazaki Prefectural capital and about 80 km southeast of Kumamoto City.
Takachiho Gorge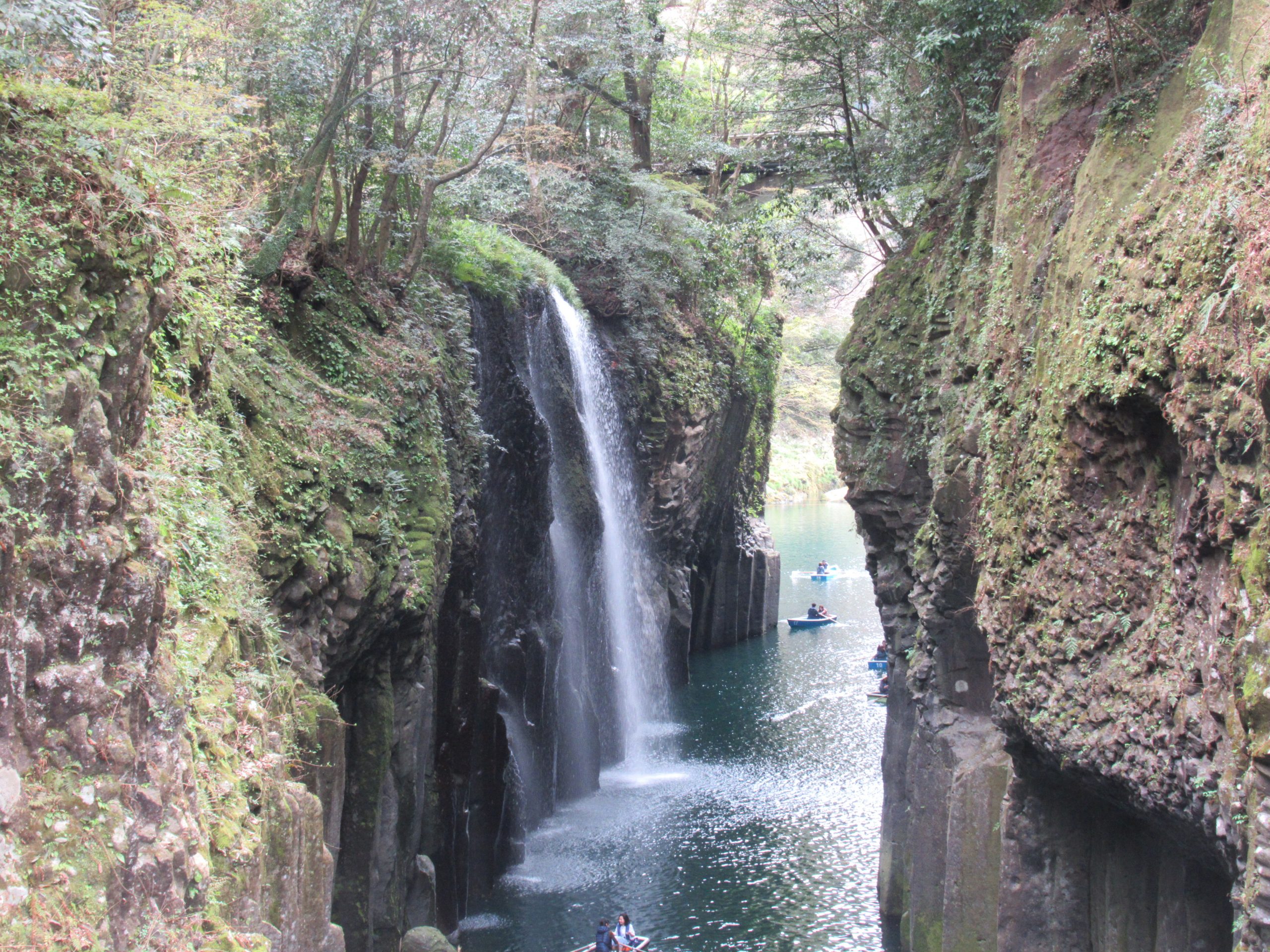 Takachiho Gorge, located in the southern part of the city, is quite famous as a tourist attraction.
The waterfalls give the landscape an extra attraction that adds to the turquoise waters. The Minainotaki Fall, 17 meters high, is undoubtedly the most impressive.
Through the boat rides along the river you can appreciate the waterfall up close and let yourself be flooded by the mist it generates when it falls.
You navigate the river that flows boxed in between the narrow walls, resulting in a vibrant experience.
Amanoiwato Shrine
Takachiho is known as a place of mythology. There is one of the most important and interesting story around the shrine. The cave called Amano Iwato is where Amaterasu, the goddess of the sun hid when she got angry about her brother and the world became dark. The sun recovered when the other gods performed funny dance.
Amano Yasugawara is another cave, but you can feel as if you were in the world of mythology.
Yokagura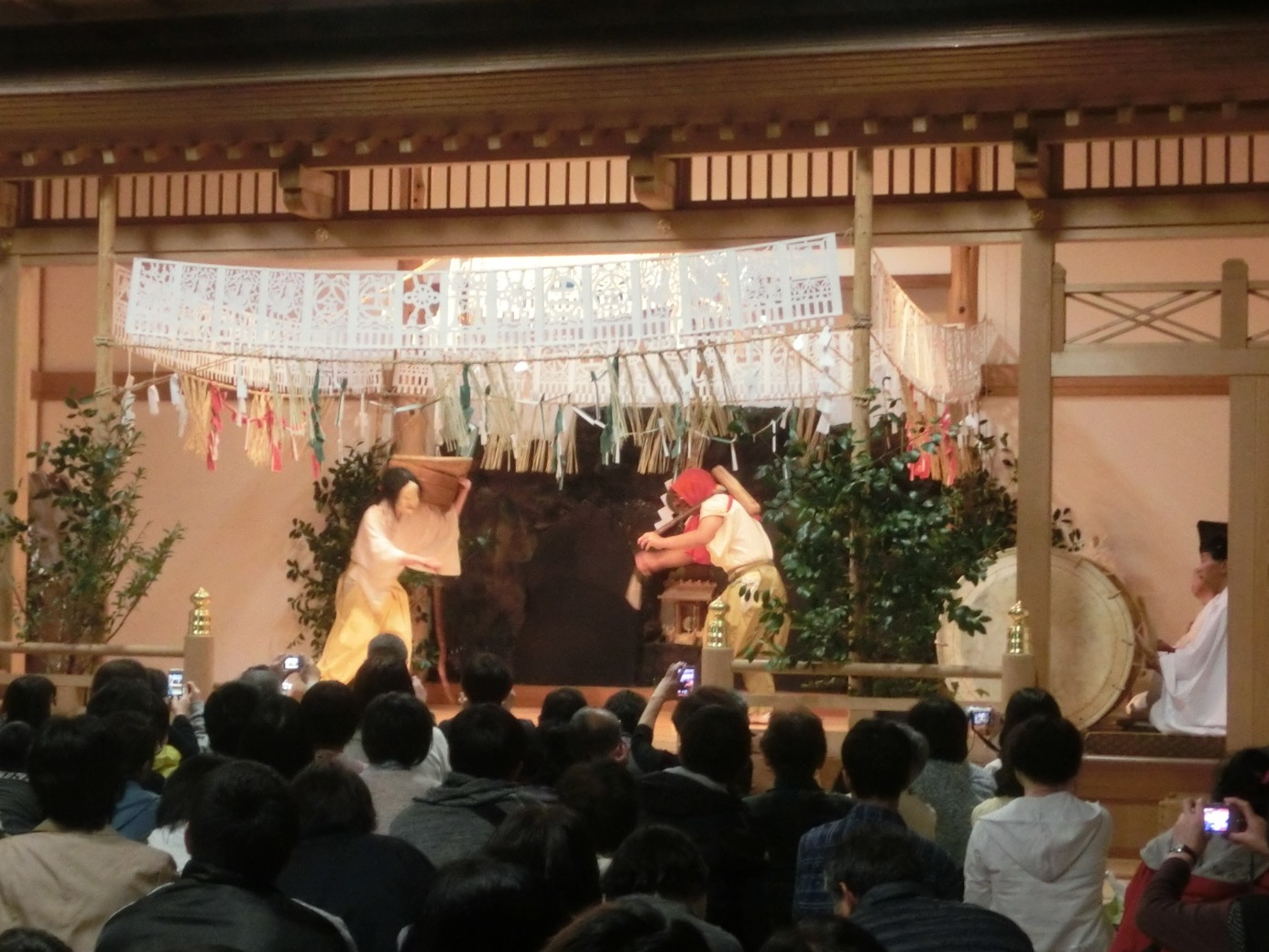 Yokagura is a traditional dance performed by local men, its secrets passed down from generation to generation. Its 33 dances act out various episodes from Japanese myths. The most famous of which is when the sun goddess Amaterasu hides in a cave as explained above. Takachiho Kagura is a digest consists of 4 acts out of 33 acts and played every night at Takachiho Shrine.
Other attractions
The abundant vegetation creates an environment that contributes to the peace of the place and also to its beauty.
Cherry trees and azaleas are very beautiful in the spring. To appreciate these flowers, you can do trekking in this area.
The most impressive views are obtained from the Kunimigaoka viewpoint, which is located 513 meters above sea level.
Information
Access:
There are direct express buses to Takachiho from the major train stations in Kyushu. From Hakata, Kumamoto, Miyazaki and Nobeoka.