Oirase and Lake Towada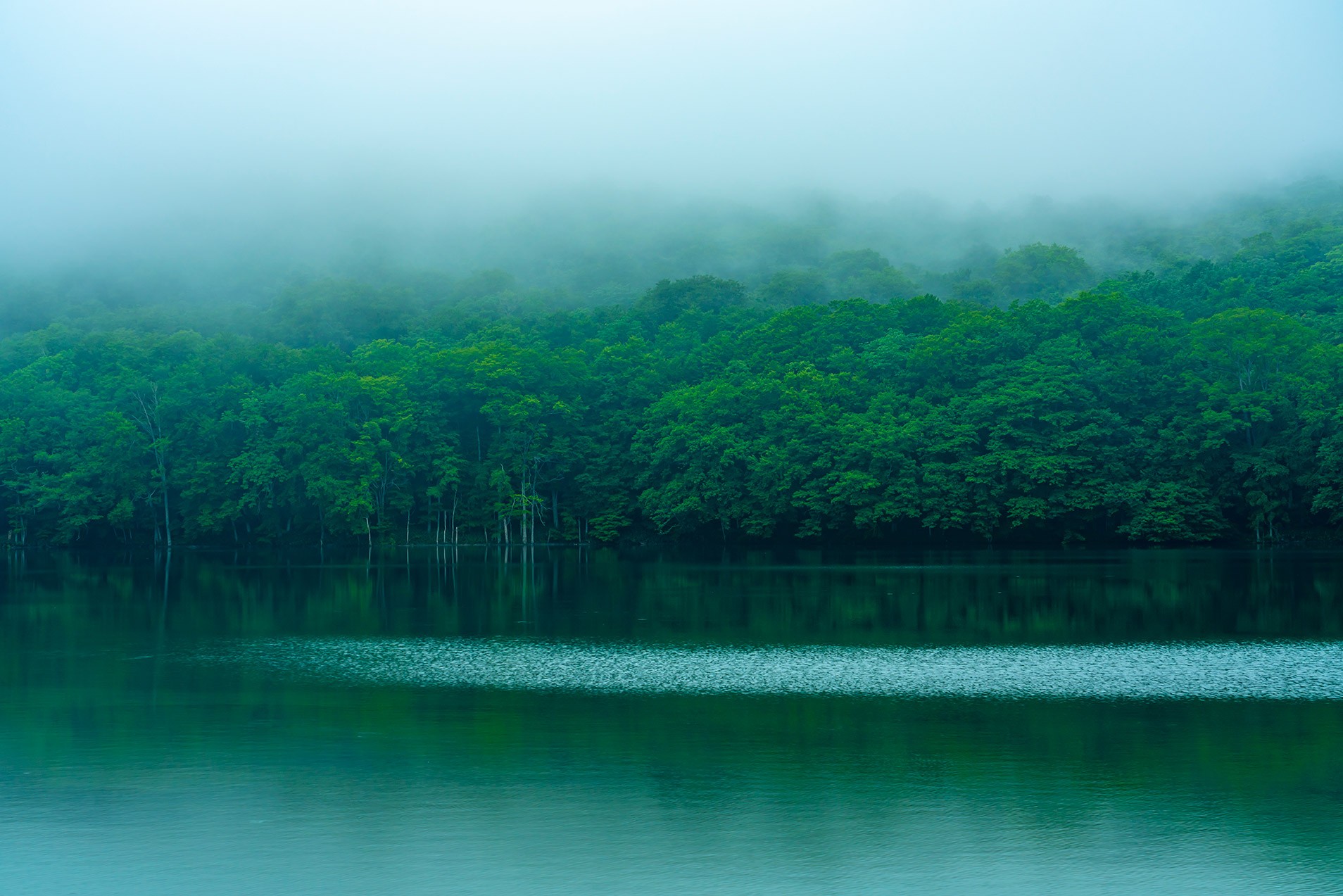 Lake Towada
Lake Towada, part of the Towada-Hachimantai National Park and, is at the top of a 400-meter-high mountain on the border between Aomori and Akita.
The lake is a dual crater lake that was formed by the caving in of a volcano mouth formed by a giant eruption. With a depth of 327 meters, the lake is the third deepest in Japan and the largest caldera lake on Honshu. The water is so translucent that you can see down into it for 10 meters.
Lake Towada reflects the four seasons in its clear blue water accentuated by the fresh green of spring, autumn leaves, and the snow in winter, giving the lake a mysterious beauty. There are observation points set up around the lake, so you can enjoy the lake's appearance from different angles.
Seeing the lake from a boat shows a different kind of beauty than can been seen from the lakeshore.
Oirase stream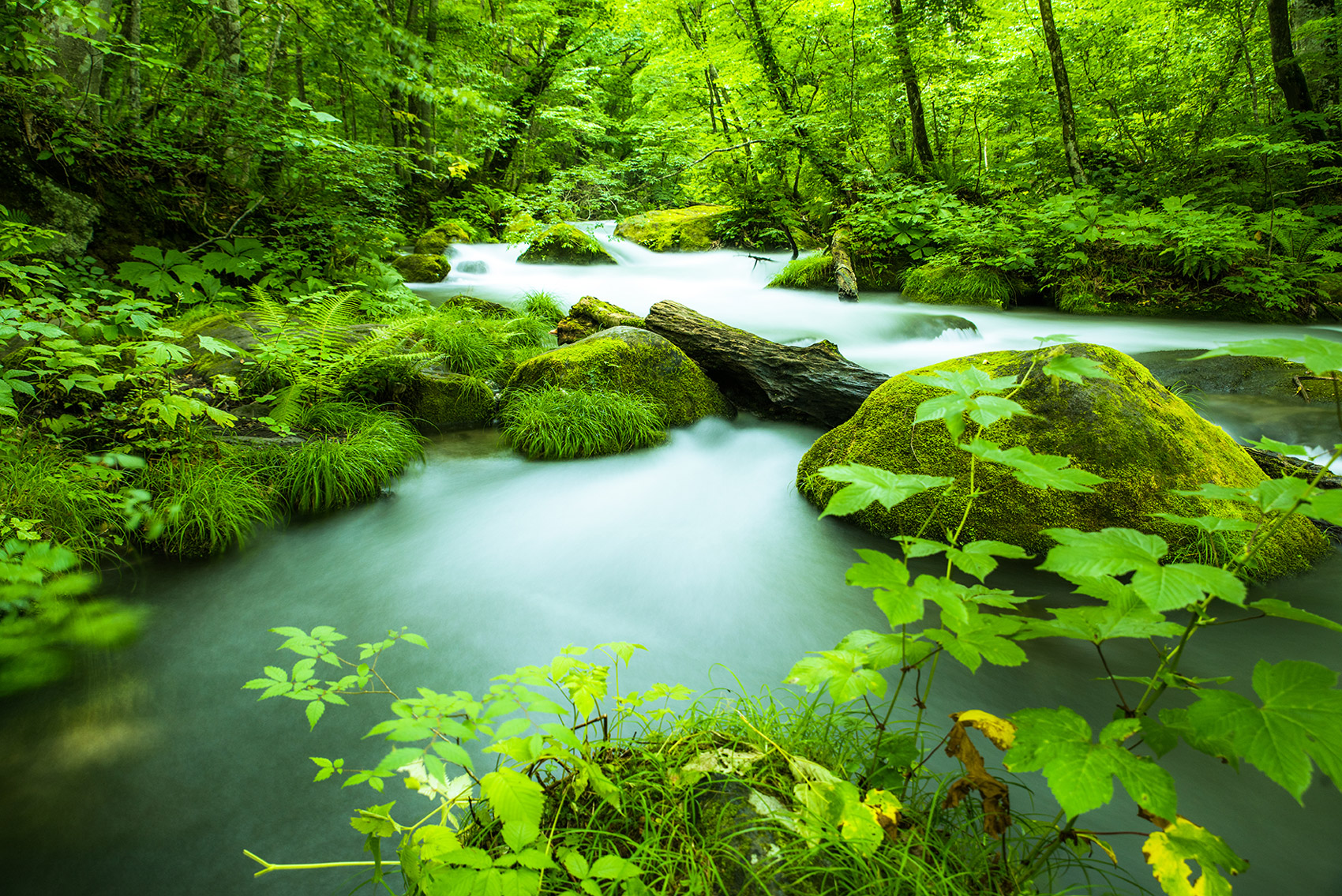 The Oirase-gawa River flows from Lake Towada-ko, and the 14-kilometer source section between Nenokuchi and Yakeyama is called the Oirase Mountain Stream. It runs through a virgin forest rich in variety, containing white cedar, Japanese beech, and maple trees. Along with Lake Towada-ko, the river has been designated as a special scenic spot and natural monument of Aomori.
If you walk along the banks of the stream, you can see close-up the beauty of nature, such as dense green vegetation, ripples in the river, and rocks poking above the water covered with plants and moss.
Jyuniko : 12 lakes
Lake Juniko, a lake of mystery in the northwestern foothills of the Shirakami Mountains, is surrounded by a dense beech forest. Lake Juniko actually consists of a group of 33 lakes and marshes. Among them, Ao-ike Pond is particularly beautiful, and fascinates visitors with its mysterious cobalt blue water.
Mt Iwaki
Mt. Iwaki, the highest mountain in Aomori, has been treated as a sacred place and has served as the symbol of Tsugaru since ancient times. Visit the mountain, which watches over the people of Tsugaru, and feel the spirit of Tsugaru.
Often called "The Mt. Fuji of Tsugaru," Mt. Iwaki is a volcano with an altitude of 1,625 meters. It is the highest mountain in Aomori.