Tono city and Tenshochi park
Tono city
Tono is a garden city laid in a basin that is surrounded by the Kitakami Range in the central part of Iwate.
The three notable mountains of the Kitakami Range are Mt. Hayachine-san, Mt. Rokkoushi-san and Mt. Ishigami-san. Together they are called Tono's Three Mountains. The center of Tono is situated near the upper reaches of the Sarugaishi-gawa River, which is a tributary of the Kitakami-gawa River, at the western end of the Tono Basin.
Tono has been well-known for horse breeding for many centuries and has prospered as a trading point between the inland and the coast. Tono is the land of old folk tales. There are a number of folk tales in Tono that have been told from generation to generation.
The most loved tale of the locals is that of the Kappa, an imaginary, peculiar looking creature with a mischievous character that lives in water and has a dish on its head.You will see statues of Kappa all over the town including the one in front of Tono Station and another in the pond of the square near the railway station.
Tono's old folk tales, including Kappa stories and old customs, are introduced at Tono Mukashi-banashi Mura (Old Tales Village) and the Tono City Museum.
Kitakami Tenshochi park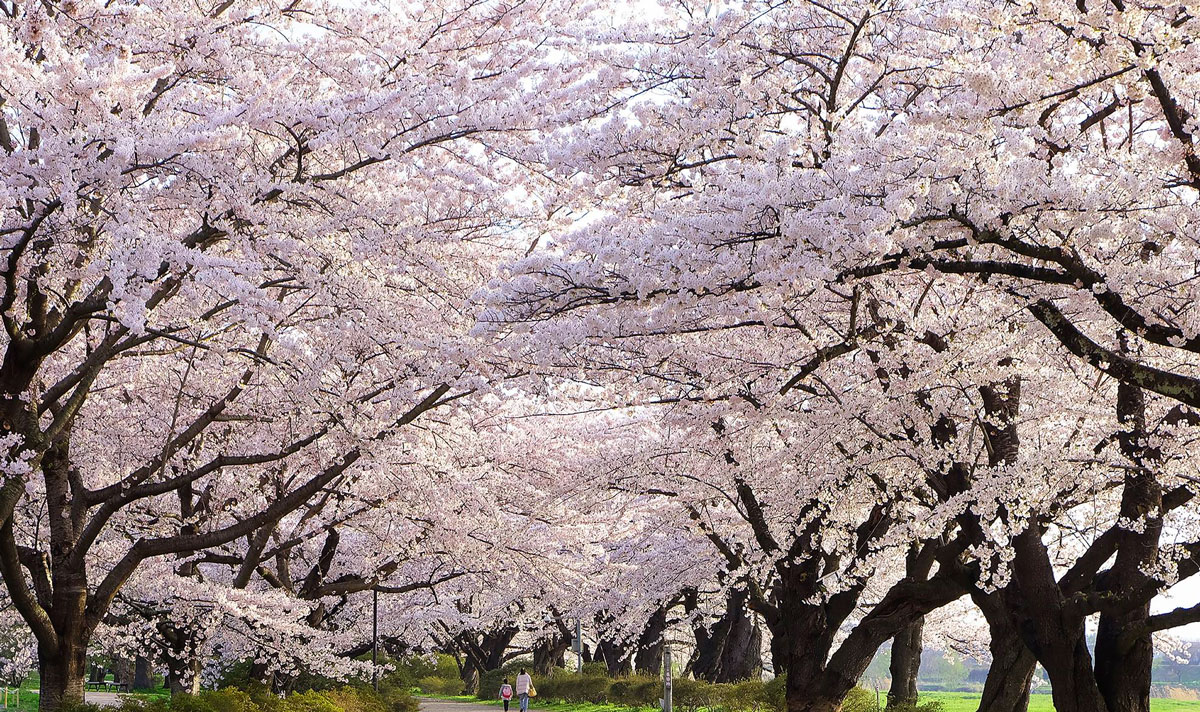 Tenshochi, a municipal park in Kitakami, is located by the Kitakami River and renowned as one of the Three Best Cherry-Viewing Spots in Michinoku, along with Hirosaki in Aomori and Kakunodate in Akita.
In 1990, it was also selected as one of the 100 Best Cherry-Viewing Spots by the Japan Cherry Blossom Association. There are about 10,000 cherry trees and 100,000 azaleas in the 29,300-m² park. Starting at the Sangobashi Bridge, there is a promenade along the river lined with someiyoshino cherry trees over 80 years old, which bloom around mid- to late April.
Yamazakura and kasumizakura cherry trees on the surrounding hills come into bloom a little after the someiyoshino. The Kitakami Tenshochi Cherry Blossom Festival is held annually from April to May. In addition to cherry blossoms, you can enjoy an excursion boat ride, a carriage ride, and the view of colorful koinobori, or carp streamers, fluttering in the wind over the Kitakami River. At night, the promenade of cherry trees is lit up.