Sendai city
Roughly one million populations, Sendai is by far the largest city in the Tohoku Region. It is the capital city of Miyagi Prefecture.
Aoba Castle Park
The official name of the castle is Sendai Castle because it was the castle of Sendai Domain led by Date Masamune, one of feudal Japan's most powerful lords. But is is often called Aoba (green leaves) Castle endearingly. The modern city of Sendai was founded around the year 1,600 by him. Many of Sendai's tourist attractions are related to Masamune and his family such as Aoba castle.
He didn't build main keep. It is said that he was afraid of Tokugawa Shogun, so showing loyalty to him by not making strong military facilities. But even so, the castle was made on the hill surrounded by the Hirose River which worked as natural moat. So it was very defensive castle.
The castle was never attacked during the feudal time for 270 years, but after shogunate finished, main palace was demolished and was used for the new military base by Meiji government. Still main gate and some other originally building remained, but unfortunately they were destroyed during the World War II.
The ruins of Aoba Castle was maintained as Aobayama Park. There is a statue of the founder Date Masamune on the hill. If you visit Sendai City Museum, you can learn a history of Date Family and Sendai Domain. You can enjoy the magnificent view of Sendai City when you look down from the park.
Zuihoden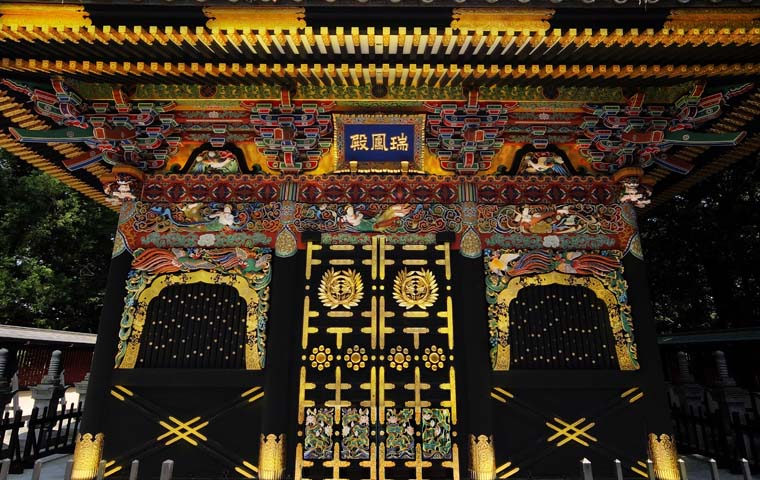 Zuihoden is located close to the castle park. It is a mausoleum of Date Masamune. Original construction was destroyed during the World War II, but they reconstructed the beautiful construction at the same site. The whole area centering this building is a family cemetery of Date family. You will find some other mausoleums of family members other than Masamune.
Saihoji Temple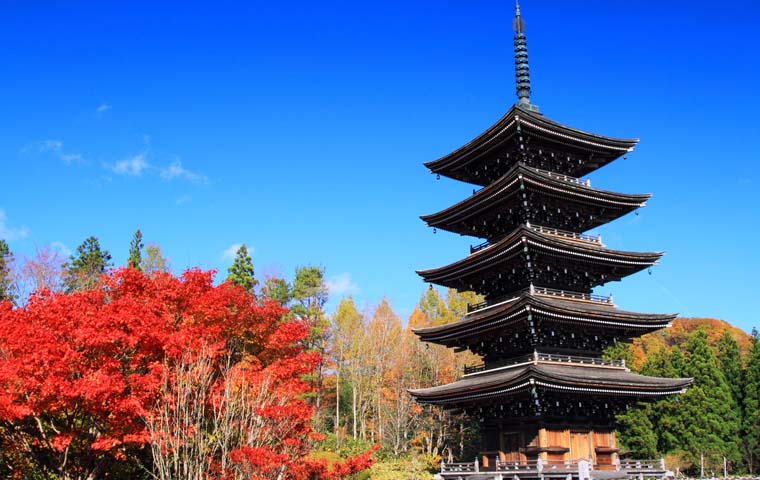 Saihoji Temple is located in the northwest from the city center. It is one of the most visited Buddhist temple in Tohoku region having about 1 million visitors every year. It is a temple of Jodo sect founded in early the 18th century.
Five storied pagoda was constructed in 1986. It was the first five storied pagoda in Sendai. You can enjoy red and yellow leaves with this beautiful construction in autumn.
City Center
Today, Sendai is known as "The City of Trees" with numbers of trees in the city. A local market, with many smaller stores lining the side streets, make for a delightful shopping excursion. After shopping, relax and dine at your choice of fancy restaurants, all clustered around Sendai Station.
Tanabata Festival
The Tanabata-matsuri Festival, held every summer in Sendai, is considered one of the four greatest festivals in the Tohoku region. Tanabata is also known as Star Festival. This is the day when two stars meet once a year crossing the Milky Way.
There are many beautiful Tanabata decorations all around the city during the festival time.
---